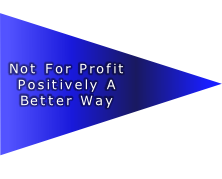 We do treat all our staff equally and fairly.
We always employ the best people we can find.
We passionately care about our service users.



We don't miss treat our staff in any way at all.
We never tolerate abuse of our staff or clients
We absolutely refuse to lower our standards


Progressive Support was set up with the premise to provide the best support possible to people with disabilities. From the very start - from day 1, we set ourselves out to be different. To offer a different kind of service. To offer a different kind of employment. To be different basically.
You could say we threw out the rule book for how a support provider should work. We basically did this because we don't believe the normal business model for this works very well. The main features of poor support service providers are poor treatment of their clients and in particular their staff. This leads to too many problems for their clients and too much staff turnaround. The latter contributing to the former.
Our aim is to be the biggest and best care provider in the UK. We have laid down our ground rules to achieving that aim. We have our plans drawn and our ideas and beliefs in motion. Our ethos and ethics will win through. As long as we believe in what we do and what we want to achieve, we can't fail. We are all of us in this together.
Life is constantly changing, evolving, progressing. So will we!
In order for us to tackle these issues we started by really valuing our staff. Our staff are our most important asset. The first thing to go were time sheets. As well as being time consuming for everyone, they lead to many problems. Particularly feelings of not really being valued when you don't get paid a regular consistent wage. We salary everyone. If our staff don't do their contracted work hours it is our fault, not theirs. We don't make staff go from one job to the next unpaid for the time in between either. And we pay pretty well too. Not easy with tight budgets.
We also highly value our service users. We should. They are our customers. Our last satisfaction survey returned a 93.6% satisfaction rating. Pretty impressive, but improvable. We get this positive feedback because of the way we treat our service users. That is with respect and as we would treat anyone else.
We make a point of making sure everyone in our company is here for the right reason. That being that they actually care! We would never hide behind paperwork. We are all responsible for the service we provide - from the top down. We are responsible for each other. We help, train and support each other. That gets the best from us, which provides the best for our clients.
A Registered "NOT FOR PROFIT" Limited Company [07029913] - A Better Way