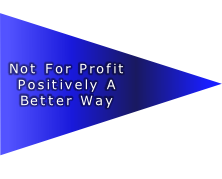 We Offer Full Support Services For Adults With Physical / Learning
Disabilities or Mental Health Issues
Our services cover every aspect of support needed to lead as much of a meaningful and independent life as possible. We strive to empower our clients to choose their own path in life, and help them get there.
Listed below are the 5 main areas of support we provide.
Social Support, Activities & Days Out
Supported Assisted Living
Holidays & Short Stay Breaks
Our Own Activity Facility
Social Support
Social support is provided to get you out and about and involved in the community. Social support covers all areas involved in providing you as independent a life as possible. It could be to support you on days out or accessing activities or even just doing your shopping. It is tailored to your requirements, and is flexible in it's delivery. You won't be tied to set days and times if that is restrictive for you. All your needs and requirement will be discussed in an initial meeting with ourselves.
Activities
We offer participation in lots of activities every week. These range from football groups to ten pin bowling nights. Taking part in group activities are a great way to socialise and meet friends and maybe even make new friends. We even have a facility available at our offices where we offer a variety of activities from crafting to computer skills. We also give the opportunity to do some creative computer work to benefit local charities in our fully equipped computer room.
Days Out
During the year we do regular BIG DAYS OUT. These are special days where we go further than normal and do fun activities. They are generally optional extras to any support package you have and you are welcome to pick and choose which if any you would like to do. These special days out are very popular and a great way to meet new friends.
During the year we run BIG DAYS OUT Every month, several short stay breaks in the UK and holidays abroad. Our short stay breaks and holidays are always all inclusive, so the price you pay is all you pay - all transport from your door to the holiday and back again and all costs and meals are included. And we do really good holidays and short breaks! We always get the best we can and provide the best we can.
Supported Employment in the Community
We offer support to you in whatever work placement you may have, or are thinking about trying. If you're not sure what you can do or would like to do, we can support you to find something suitable that you will hopefully enjoy.
We understand the earnings limitations with regards to your benefits, and work around them as best we can. One good way to work without affecting benefits is to undertake charity work. Another is to work very part time for a nominal wage.
Whatever you choose we can help and support you.
Helping Local Charities
At Progressive Support we believe in helping local charities whenever we can. As part of supported employment through us you can give your time in helping these charities.
In our facility we have a fully equipped computer room with bulk printers. We help groups to produce literature and print it for them for free. You could be part of that and develop your computer skills at the same time.
We also do gardening work and minor renovation where we can to help charities and trust groups maintain public areas. We also look to offer this help to the elderly and disabled when they can't manage on their own.
All our work in this area is very rewarding and provides a sense of satisfaction. It's a great way of getting some job satisfaction whilst helping others.
In our Runcorn Old Town offices we have our own activity facility rooms available. They are safe, warm, comfortable and fully equipped for lots of different activities. We even have refreshments and snacks available to keep you going.
One of our rooms is kitted out with computer workstations, a large colour laser printer and a massive A3 colour laser printer. Primarily all this kit will be used by our service users to produce and print documents for local charities. It will also be used for the computer skills workshops and whenever they are free anyone can use them to surf the web or listen to their favourite tunes - they have speakers.
The other room has all sorts in it. From a pool table to video games. Lots of crafting and art materials and another computer and large colour laser printer. We even plan to have our own huge cinema screen soon.